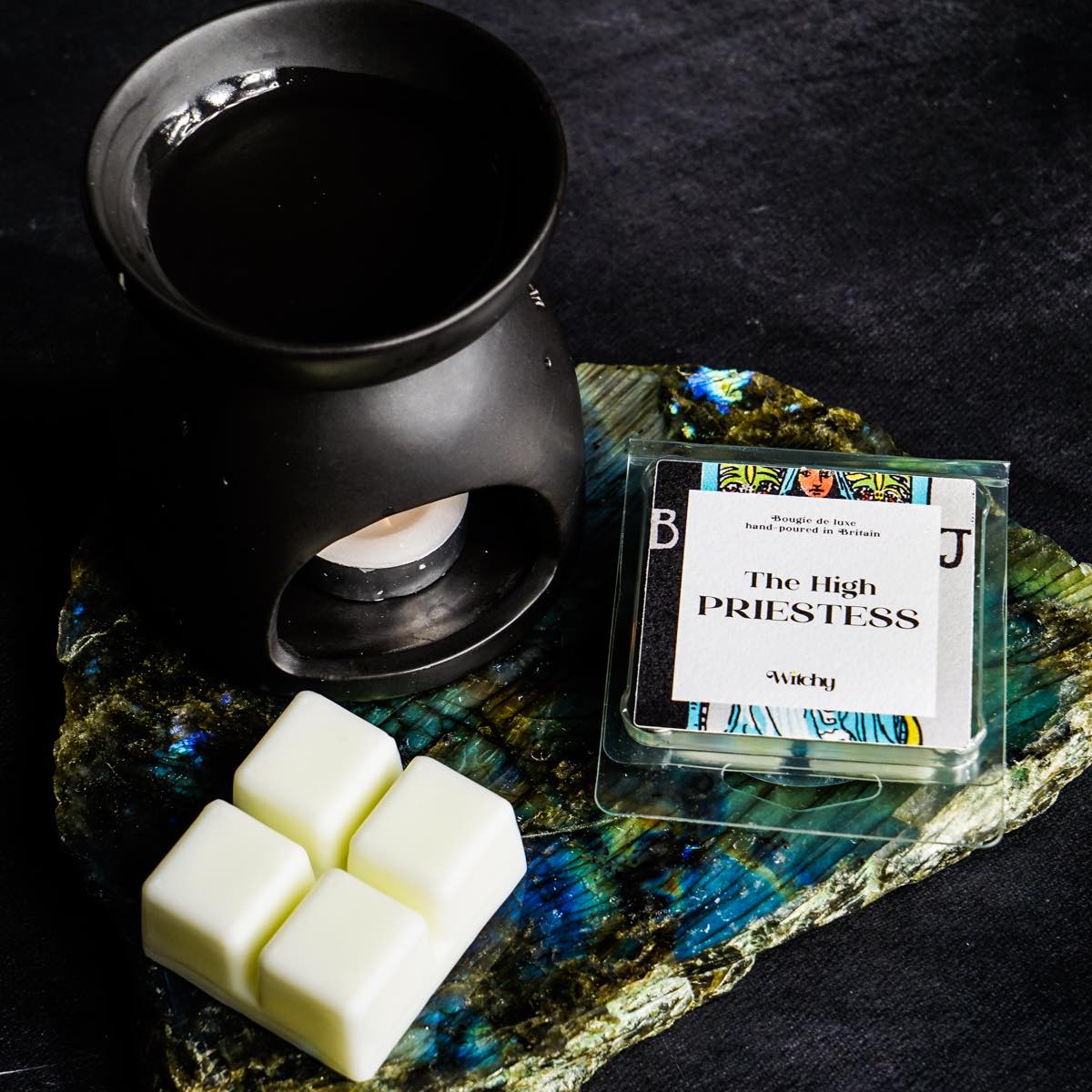 The High Priestess Crystal Wax Melt
Wonderfully strong scent, natural ingredients, and a hidden crystal in each one.
The High Priestess's Scent
Citrus & basil oils combine into a fresh & fruity treat for your nose. Her scent is blended to put you at ease, confident in any situation.
We love wax melts because they are:
Easy to use. Just break a cube, pop in your wax melt burner, and enjoy strong scent
More highly scented, to fill your room even with windows or patio doors open

On-demand. No need to burn for a minimum 4 hours, they are truly scent on your terms.
Packed with natural ingredients and a beautiful crystal!
Long lasting - up to 40 hours. Natural wax. 80g each, excluding the crystal. 
Contains: Linalool*, Limonene*, Citronellal*, Citral*, Geraniol*

*Found naturally in essential oils
Shipped worldwide from our Devon factory.